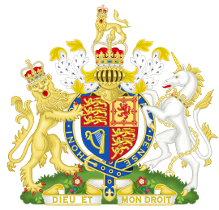 THE FIRM ENVIRONMENT POLICY & THE COMMON-NATURE NATURAL ENVIRONMENT
THIS WEBSITE IS FOR THE DIVINELY ASSISTED RECOVERY PROCESSES OF THE UK ARCH PRINCE PERSON AND ESTATE. IT IS DESIGNED TO ADMINISTER ESTATE PROPERTY ASSETS AND EQUITY PROPERTY IN DEPLOYMENT, THROUGH WHICH PROCESS SECURITY IS EXTENDED TO CATER FOR THE NATURAL ENVIRONMENT.
THE ROYAL HERMITAGE ENVIRONMENT POLICY & SENSE OF COMMON-NATURE NATURAL ENVIRONMENT CONTRACT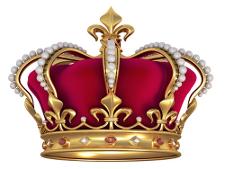 The big discrepancy about the environment from what I have gathered so far has been generally that of ignorance, embarrassment or even humour; the real humour and or embarrassment on the other hand can be measured by the following select facts.
The Gestation Period of an Elephant is 24 Months, the gestation period of a Whale is 3 Years. All animals domesticated or otherwise which exist to provide meat and food for us are on average allowed to enjoy a gestation period of at least 3 years, before we consider alternative sources of uses for them in terms of meat:-this is the acceptable agricultural practice, for securing the highest level of productivity: If these facts are to be quantified by the manner in which we treat our surroundings and the wild life in it, then it is fair to say that the only viable and sustainable way to hunt an Elephant or a Whale since we must, is if we hunt a one every Whale that has lived after reaching adulthood for a period of at least 9 years or three gestation periods and for Elephants a period of at least 6 years or two gestation periods.
From what I gather of the lifespan of these animals, most of them do not live this long before their wild environment had claimed their lives and most of them do not live this long before they had died of Natural causes either.
It is not criminal that there are cultures which hunt animals like Baby Seals, Tigers, Lions or Elephants and Whales but it is barbaric not to take into account what must be done to make sure there are Whales to hunt and that those that are being hunted have lived a full life; this would be a start to the protection and conservation of our wild environment, from which we take so much including aesthetics and we would not have begun to scratch the surface on the issue with the Earth's Ozone Layer yet.
My personal view is that the International Community has done very little on this matter and rather allowed the Politics of the scramble for wild life to take over the right of our Environment to exist.
Of course some do say the value of the environment and its issues have been overestimated and the mark overshot but of course the realities when it plays out in my head is rather different; recycling should definitely have been one of the major behaviour issues in the 21st century, a matter of health and safety for those that have to clean up our mess never mind manners, surely living in an environmentally sustainable world is a benefit of placing emphasis on the importance of the environment and the issues facing it today, surely a message to the Politicians about the benefits of energy sustainability is a huge benefit of environmental issues publicity, never mind keeping Industries up to date on creating energy efficient products or boasting to your friends that you live in such an energy efficient Housing that even your poo is recycled to make electricity or indeed having more time on your hands to make friends and socialise as a result of clean sustainable living areas where waste is properly managed, Oh silly me, I did forget the jobs it creates noughts. It brings us squarely to the matter of such things as stupid Laws that the Courts have to enforce which is concerned with grave punishments beings met out to those who hack into government Computers - which of course we all know is a serious offence but must be applied by the Courts says the executive to the extent where lengthy jail terms are met out to those who have medical conditions that cause Government activities at secret security to affect them in a certain way, never mind the factual issues of what they were actually thinking at the time in which they committed the offence.
PUBLIC DISOBEDIENCE AND ENVIRONMENTAL PERIL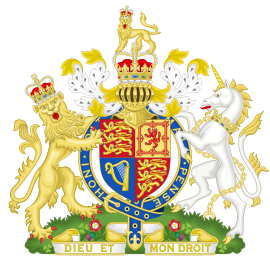 They speak of this case where I am a coward that cannot handle bullying naturally but it's an old story of how much abuse an idiot will perform and how much of it will restrict what I can do with my whole life before I then get to pay attention to and mention something about the fool that everybody wanted to beat up at School. It's usually a case where you are unable to understand why people keep doing it until you get involved and he sticks you somewhere between that nonsense he does with people's lives and private parts without evidence that he is, which nobody really can put a finger on in terms of how it affects others on one hand and on the other the people who like to beat him up and are probably in a gang as well and want to show you that you should always judge considering when you end up in the gang they will not be better off than you are still; it becomes a matter of having him beaten up seriously to stop him doing that thing he has gradually gotten used to doing and love to tell lies thereof that allow him do it as well to add to the things he must acquire to draw people's attention to what he wants and how he must get it and that big mouth shows up on media over my case like that all the time seeking some of mine because it is convinced I will end up in a gang whereas the probability is that I will end up heading down the power route and he will get seriously beaten up and that will be a good thing because someone else was Royalty and he can keep getting involved too since we are obviously mates and doing so does not cause me to do various fake things thereof. They do say I have set it all up and set myself up through it to make a fortune but that is not what I have done – that bit about using it in profitable ways is a matter of incessant ageist insults concerning what I will be made to deal with over and over and over and over; so, I just get off and deal with it, so that I can supervise the ones that ageists will deal with when I am finished too. Overall, the anus and penis insults I suppose can always carry on until we have to witness what it is exactly they can do when they think they are done with it too.
Copyright © Tunnel Light Books and Holdings Ltd | All rights Reserved.