THE SUSTAINABLE ENVIRONMENT ®
CHART OF PARTICIPATION IN TUNNEL LIGHT BOOKS AND HOLDINGS LTD HERMITAGE ESTATE NATURAL ENVIRONMENT SECURITY EQUITY RESERVES DIVISION (2005 - 2021)

THE TUNNEL LIGHT BOOKS AND HOLDINGS INTL LTD
ENVIRONMENT EQUITIES AND APPLIED INTELLECTUAL & PROPERTY ADMINISTRATION SECURITY DIVISION
A DIVISION OF TUNNEL LIGHT BOOKS & HOLDINGS Ltd
Welcome to Environment intellectual property Administration subsidiary of Tunnel Light Books and Holdings Limited. A company belonging to an Arch Prince, Author and Equities and Securities trader.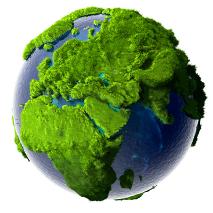 Environment Awareness, Environment Security, Environment Sustainability
The prime purpose of the Equities and Securities brokered on this site are meant to bring to light the grave matter of Political immoralities and how the process of dispatching Public funds through it, generally of which is clear harms human life, has not spared the Global environment either, which is simply a process where it is taken too far and not a matter of incapability or a lack of resources. The Secondary purpose of these derivatives are to orientate entrepreneurs with the needs of the environment at a crucial time when they need to in their venture and at a time when it is also important for the environment that they are in their various ventures. None of them should be mistaken because of their simplistic nature for what rather foolishly a Royal Prince may have done to call on destruction from foolish women that are largely always over confident about the possibilities of having sex with whomsoever they like and the silly corrupt men that get around with them, who are also culturally corrupt.
We did listen to the self glorification where there is claims that I am slowly dying - interruption of my thought patterns which cause depression if I dwelled on it, and tended to imply as stupidly as it could get, that their lives were different from mine but they wanted control here. Eventually leading to claims that I am slowly dying because the gimmicks were being maintained for a sustained period of time - so it would mean that I was slowly dying when a bunch of self exhibitionist idiots shows up to immerse their stupidities into my affairs, only to spend a of time making sense of the way that standing up for myself disturbed them because doing so would have been the powerful option.
THE MANTRA IS THE SIMPLE FACT THAT NOT ONE EXTINCTION EVENT IN THE LAST 1000 YEARS, HAS BEEN A NATURAL OCCURRENCE. ALL OF THEM HAVE BEEN DONE BY MANKIND. SURELY, THE ACTIVITIES OF CORPORATE AND PRIVATE INTERESTS IDIOTS OR NOT, THE EXTINCTION OF A LIVING CREATURE AND SPECIE, BY THE HANDS OF ANOTHER, MUST BE CRIMINAL. MEASURING FROM A SUGGESTION COWARDICE IN CARING FOR THE ENVIRONMENT - THE PASSION IS DETERMINED BY HOW MANY THINGS THAT HAVE COVERED A PERSON AS A PART OF NATURE IS NO LONGER IN EXISTENCE.
I. UNO I - ROYAL ESTATE RESIDENT, ARCH PRINCE, CEO TUNNEL LIGHT BOOKS AND HOLDINGS LTD
WELCOME TO THE WORLD OF THE FORMER UK ROYAL HERMIT'S ENVIRONMENT SECURITY ASSET AND EQUITY PROPERTY
PUBLIC DISOBEDIENCE AND ENVIRONMENTAL PERIL
They speak of this case where I am a coward that cannot handle bullying naturally but it's an old story of how much abuse an idiot will perform and how much of it will restrict what I can do with my whole life before I
then get to pay attention to and mention something about the fool that everybody wanted to beat up at School. It's usually a case where you are unable to understand why people keep doing it until you get involved and he sticks you somewhere between that nonsense he does with people's lives and private parts without evidence that he is, which nobody really can put a finger on in terms of how it affects others on one hand and on the other the people who like to beat him up and are probably in a gang as well and want to show you that you should always judge considering when you end up in the gang they will not be better off than you are still; it becomes a matter of having him beaten up seriously to stop him doing that thing he has gradually gotten used to doing and love to tell lies thereof that allow him do it as well to add to the things he must acquire to draw people's attention to what he wants and how he must get it and that big mouth shows up on media over my case like that all the time seeking some of mine because it is convinced I will end up in a gang whereas the probability is that I will end up heading down the power route and he will get seriously beaten up and that will be a good thing because someone else was Royalty and he can keep getting involved too since we are obviously mates and doing so does not cause me to do various fake things thereof. They do say I have set it all up and set myself up through it to make a fortune but that is not what I have done – that bit about using it in profitable ways is a matter of incessant ageist insults concerning what I will be made to deal with over and over and over and over; so, I just get off and deal with it, so that I can supervise the ones that ageists will deal with when I am finished too. Overall, the anus and penis insults I suppose can always carry on until we have to witness what it is exactly they can do when they think they are done with it too.
CATCH UP ON ALL MISSED TUNNEL LIGHT BOOKS AND HOLDINGS LTD ENVIRONMENT PROJECT TIME LINES
Trading Equities and Securities released from royal property to raise funds and cash is a real and a serious business; I know I have trouble telling that to insolent developing economy fools that wish to be able to get on International media to address me as much as they like all the time, foolish money mad Americans that are convinced of their need and ability to handle people's property whenever they make an excuse for it that such persons are not physically present at a venue and then make a mockery out of it later because they feel it would not have mattered if he was. It is a business that works with close friends and allies from work done and properties held at a Half Monastery Government office and I do not think they fall into that category anyway and are therefore not meant to be seen anywhere near the products unless they are fans that have purchased the books and therefore can be.Fair to reiterate then that the fact that a Large Proportion of American Politicians and American Citizen but very large American media want to be recognised as keepers of my Royal Estate, Royal and Public work and Royal property and it has now reached a stage where they should be given Global and International recognition for such a responsibility.
Copyright © Tunnel Light Books and Holdings Ltd | All rights Reserved.

Please be aware: all our images are subject to Copyright and used only for purpose illustration from an external Source only and some have in nature and context not been License Purchased.